Over these mid-April days, the city authorities and other involved businesses are in their final phrase of organizing the much talked-about summer event series for locals and tourists as the holiday season is closing.
A variety of side events
A statement from Danang Organizing Center for Events & Festivals reveals there will be 28 culture and sports activities going on this year during the high season (starting from April to September).
DIFF 2018 will be accompanied by many side events such as: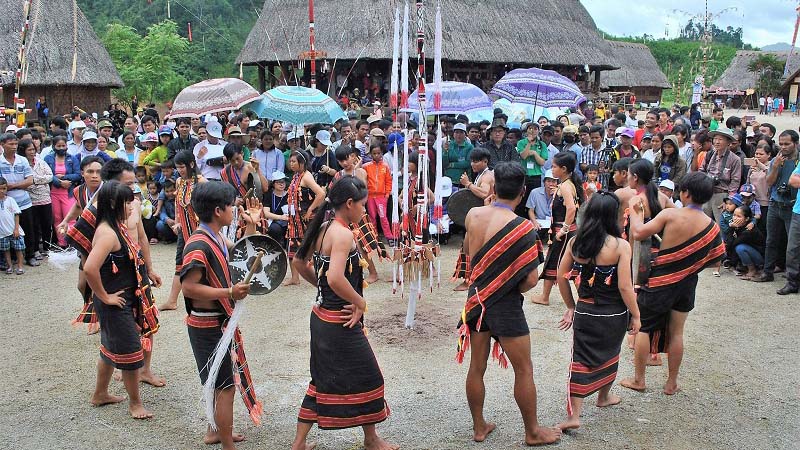 Tet pole putting up ceremony and traditional folk song performing of Xo Dang ethnic group at Danang Museum (April 30th and May 1st);
Photo exhibition with theme 'Colors in April' in Museum of Arts (from April 26th to May 10th);
Finale show of the bands in the Midlands at Tien Son Sports Center (April 28th);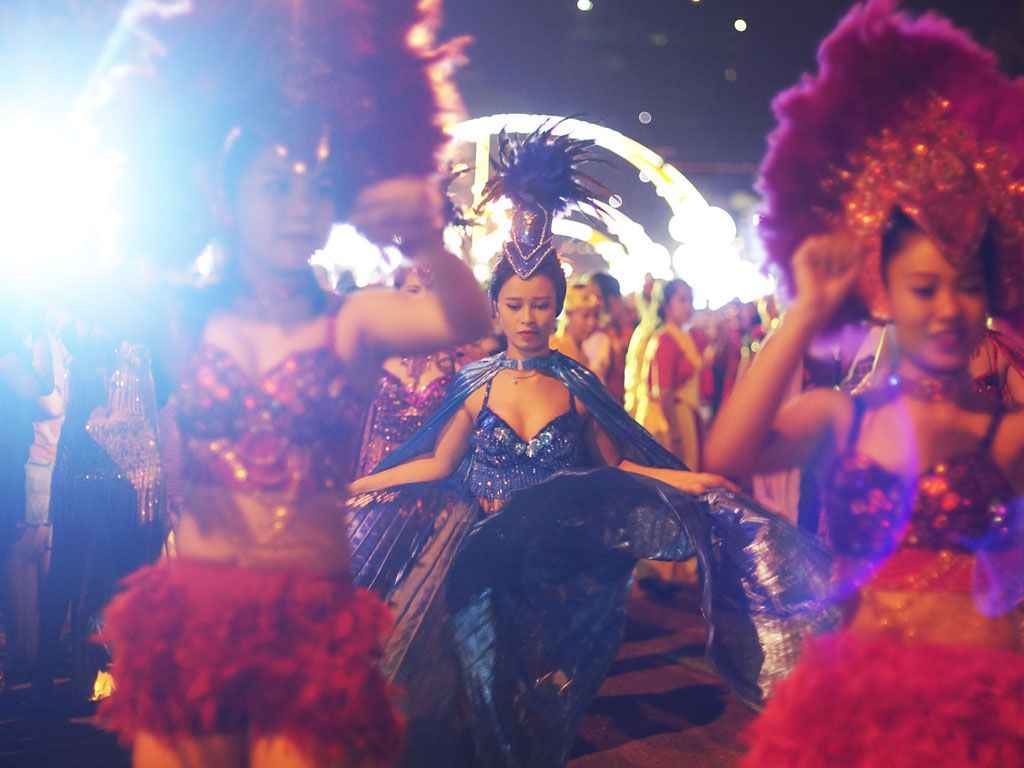 Streets dance taking place on last Saturday of the month;
Choreography contest Mua hai Viet Nam I organized by Vietnam Choreographer Association, at Trung Vung Theatre (April 28th and 29th);
Opening of Summer travel season at Bien Dong Park (April 27th to May 1st);
Arrangement and display of lanterns printed with Danang tourism logo at Bien Dong Park (April 30th to June 30th)
Performing groups along western banks of Han river (during 5 fireworks night shows) …
According to the media representative of Sun Group Inc., this year, the managing unit will present an addition of 3 side events including:
International Cuisine Corner with theme 'Taste of 4 seasons' (all booths to be erected by April 20th);
Carnival street parade 2018 with 12 extravagant floats;
Supporting flash mob events with showoff finale happening on April 26th.
Services taking on the fireworks vibe
Along with supporting events, travel and accommodation businesses are gearing up their products for the DIFF 2018 season. Our research reveals many hotels along Tran Hung Dao St. (Son Tra Ward), Bach Dang St. (Hai Chau Ward) will be renting out their rooftop seating to those looking for a great spot to watch the fireworks.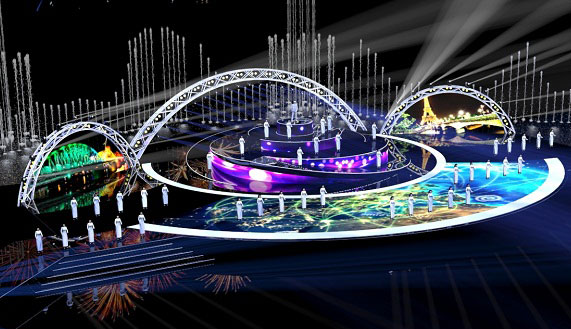 Sun Group's spokesperson says the staging and construction are in final development stage. Till this time so far, B4 bleachers construction has been in progress. The controlling corner will be designated on April 16th. Stadium area A1-2-3 will be finished on April 25th.
At the moment, the construction team is working on the stage structure, which is due on April 20th. From April 23rd to 28th, Sun Group will be putting 10 sound and amplifier sets along the Han river banks.
According to the contractor of the bleachers, the capacity of this year will be similar to 2017, with 21,000 seats. All the framework is replaced with new materials, offering absolute safety for audience coming to the fireworks.
Nhi Cao – Danang International Fireworks Festival 2018 is ready to launch